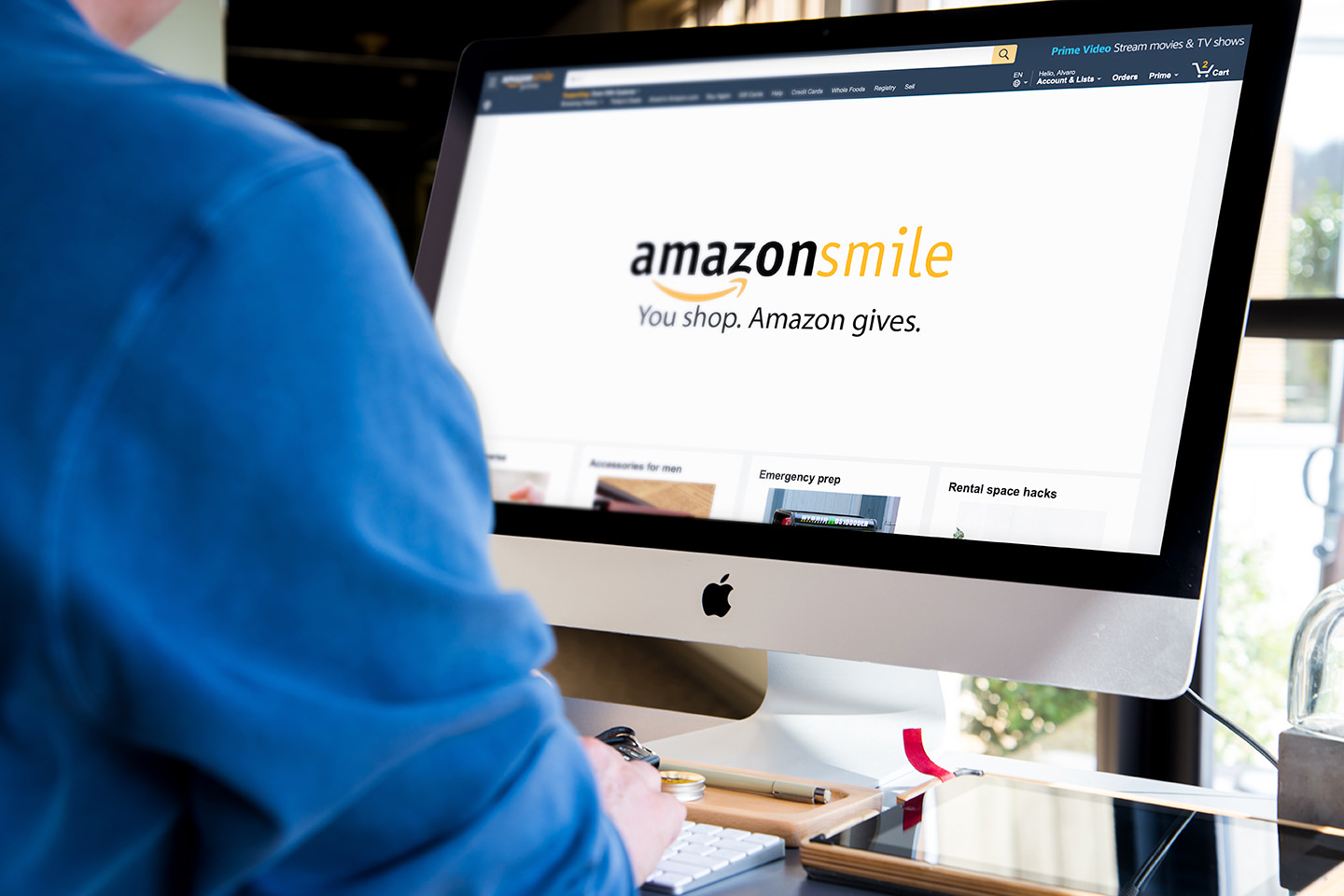 Supporters can now donate to Down with Dystonia by shopping within Amazon's Smile program
This week in America is one filled with many rich traditions. Coast to coast, meals fit for royalty are painstakingly cooked and blissfully devoured, thanks are given for life's many blessings, the Cowboys play on TV, and on couches everywhere, men nap. Some things seem to never change. A new standard of the season, though, the biggest shopping weekend of the year, has hastily joined the proceedings and doesn't look to be going down for a turkey nap any time soon. Luckily, we've arranged a way to join the fun in a meaningful, and lasting way.
Black Friday, Small Business Saturday, and Cyber Monday now act as the unofficial opening ceremonies to the holiday shopping season. That much can be agreed on. With Amazon acting as the internet's e-commerce gatekeeper, the web giant influences, drives, and hosts a great deal of the shopping that takes place on at least two of those pseudo holidays, not to mention every other day leading to the twenty-fifth of December.
Amid this annual bustle of commerce, stands the bright light of giving, the same rosy glow of love that quality family time stokes and that the holidays are traditionally associated with. The ringing of Salvation army bells and singing of goodwill carolers are two more standards of the season that convey this feeling. It's that spirit of community, of oneness, that lead to the launch of Amazon Smile five years ago, Amazon's own version of the Salvation Army bell.
Amazon donates .05% of every purchase made in the Amazon Smile store to a selected charity of your choice. You guessed it, Down with Dystonia is now one of those beneficiaries!
The Smile shopping experience is the exact same as the Amazon you're used to. You'll find the same products listed for the same prices. To support our organization in this way, visit smile.amazon.com and sign into your Amazon account as you normally would. You'll be prompted to select an organization after logging in. Type "Down with Dystonia" into the search, and click the Select button next to our listing. That's it!
This incredible opportunity extends past the convenient timing of a looming shopping holiday weekend. We encourage supporters to bookmark smile.amazon.com and utilize it for all of their Amazon shopping going forward. Once a foundation is selected, you can track how much you've generated in donations at any time by navigating to your account detail page.
The simplicity of the arrangement is a strong point, helping to make this development an exciting one for not only the upcoming holiday weekend, but for years to come. Unfortunately, general awareness is not. Since Amazon Smile donations come at no extra cost to the shopper, why not tell a neighbor, a co-worker, a teacher about this fantastic program! The more the merrier!
Everyone enjoys the warm feeling that giving to or helping others brings. Our new and future involvement with the Amazon Smile program provides an accessible and affordable opportunity for everyone to share in that feeling, far and wide, building and contributing to the community of support and love that we hope to foster in all of our work. It's a perfect match. We're happy that Amazon provides this opportunity and has granted us inclusion in the benefits it provides. Happy shopping!